Confused about primary care? Do you want to understand more? Read on to learn more about primary care, preventive care, and what it means for you!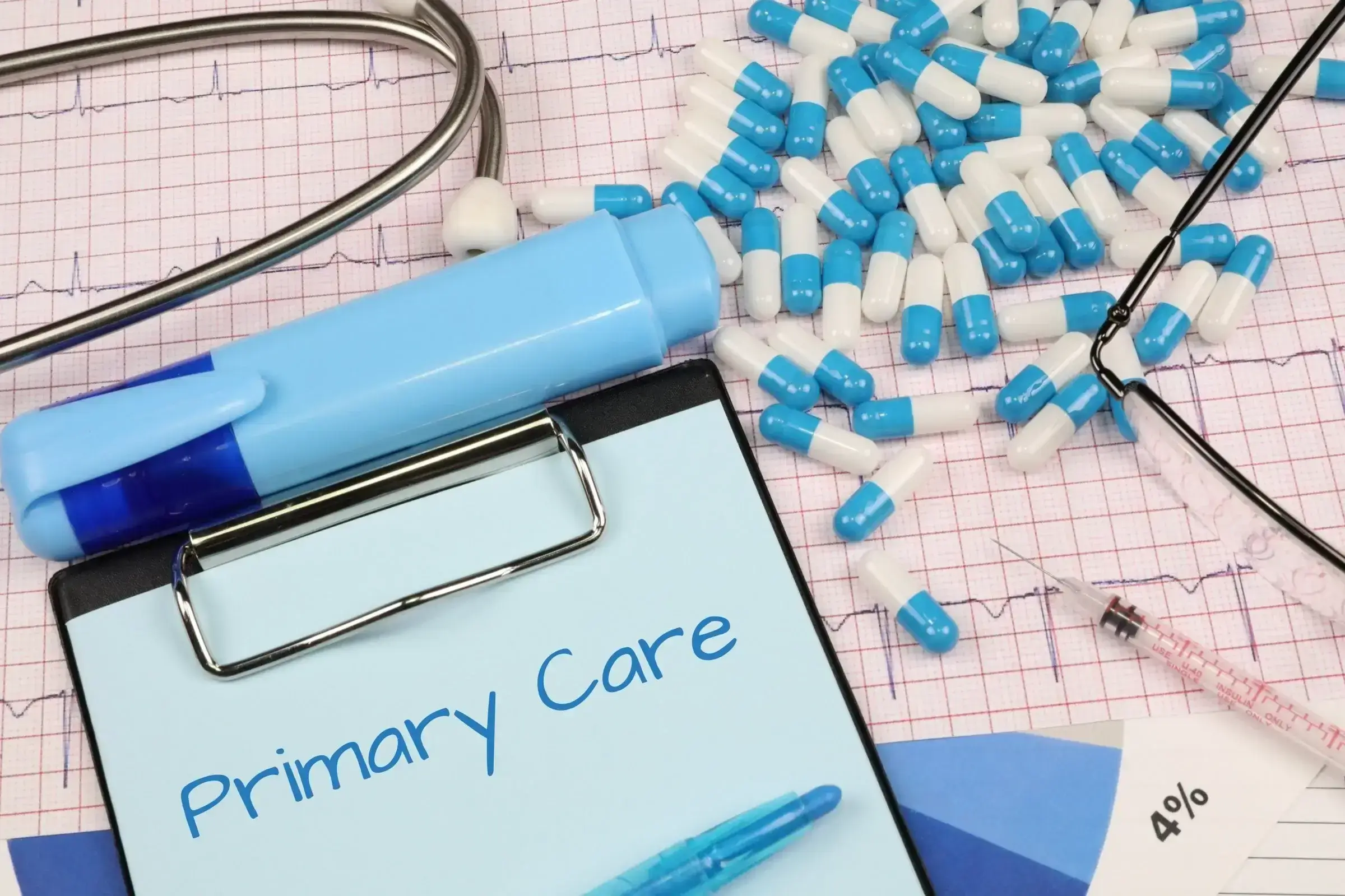 Wherever you live, chances are, you've taken the help of a primary care physician multiple times throughout your life.
A lot of people spend their entire lives with mostly primary care, needing special care only once or twice.
So, primary care is a big deal for any healthcare system, providing the contact point between a person and the healthcare system of any given country.
What is Primary Care?
Primary care isn't a specialty. Instead, it's a system encompassing all kinds of medical services within a single field of study. Primary care has a broad spectrum of healthcare duties, like:
Preventive Care
Preventive care means curing a disease before it has the time to set within your body and create permanent harm. It includes check-ups, screenings, vaccinations, immunizations, and a lot more.
Preventive care is the main reason many people visit a primary care physician. PCP consultations can prevent many serious diseases from building up in your body and cause serious harm down the road.
Routine Check-ups
If you have an illness that requires you to stay in touch with a doctor, chances are the doctor you keep in touch with is a primary care physician.
PCPs help you with any routine check-up and will constantly update you on your health.
This will undoubtedly help you out a lot because you get to stay ahead of any medical situation you might have and avoid any sudden surprises.
Addressing a Wide Range of Medical Concerns
Insect bite? Primary care. Sunburn? Primary care. Sore throat? Headache? Flu? Primary care.
As you can see, primary care is basically every doctor all at once, on a minor level. Whatever issues you may have, the issue will probably go through a primary care physician before it moves to a specialist who can address your problems of a more profound and severe nature.
This helps many specialist doctors stay focused, so they don't have to deal with small minor issues, saving both your and the healthcare systems' time. You don't have to deal with the long wait and hassle of seeing a specialist, and they don't have to deal with issues that take up their time, which can easily be solved by a doctor who isn't a specialist.
Who is a Primary Care Physician?
Physicians in a clinic or rural communities are primary care physicians. The physicians there are tasked with providing the best care efficiently and effectively. The PCPs also build personal connections with their patients and often be the lifelong physicians of many people.
Five specialties are considered primary care physicians:
1. Internal Medicine Doctors:
Internal medicine doctors focus on diagnosing, treating, and preventing various adult health issues. They are known for their expertise in managing complex medical conditions chronic diseases, and providing comprehensive care.
Internal medicine doctors are the ones who face the most complicated cases, and they're known for their ability to provide comprehensive care. But, a lot of internal medicine doctors provide primary care. NYCDocs have internal medicine physicians providing primary care as well.
If you want to schedule a check-up for yourself, you should see an internal medicine doctor.
2. Pediatricians:
Pediatricians are doctors who focus solely on our new generation. Their specialties are built around the needs of infants, children, and adolescents. They are equipped and skilled in the preventive care of children and managing childhood illnesses.
If you have a kid you're trying to see a doctor for, a pediatrician is your best option.
3. Family Medicine Doctors:
Family medicine doctors are the true jack of all trades. They care for all ages, including you, your kid, or your grandmother. They are trained to address any healthcare-related concern.
This means family medicine is a good choice if you want your whole family to see a single doctor. This usually makes the doctor a close friend of the family as well. So, if you want that kind of service, go for a family medicine doctor.
4. OB-GYNs (Obstetrics and Gynecology):
OB-GYNs focus exclusively on women's health, with their expertise in reproductive health, pregnancy, and childbirth. They provide many services, including birth-related complicacies, women's health, family planning, etc.
A lot of women exclusively use OB-GYNs as their primary care physicians. While that is a good option, if you're visiting an OB-GYN, you may also want to see an internal medicine doctor for a periodic check-up.
5. Internal Medicine-Pediatric Doctors (Med-Peds):
Internal medicine-pediatric doctors, often called Med-Peds physicians, are dual-trained specialists. This means they are experts in both internal medicine and pediatrics. They are uniquely qualified to provide primary care to patients of all ages.
If you want your kid to have a single doctor in their entire lifetime, you can choose to go to a med-ped physician. They are solid choices as physicians as well.
You might think, why choose a med-ped when I can choose a family medicine doctor?
The main difference between med-ped physicians and family medicine is family medicine is specialized for outpatient visits. And med-ped physicians are more hospital-trained and are better suited to manage chronic diseases.
So, if you know someone with a chronic disease like diabetes or cancer from a very early age, you can suggest a med-ped instead of a pediatrician because it will be better suited to manage the symptoms for their entire life.
Otherwise, they would have to switch to an internal medicine physician when they come of age.
Why Should I Visit a PCP Even if I am Healthy?
You should still use a PCP when you're healthy. It is a smart choice with several important benefits.
If you see a PCP while you're healthy, the doctor can establish a baseline of your health. Baseline means he will be aware of how your stats are, and how your vitals look when you are healthy.
So, he will be in a much better place to detect potential issues early and keep track of changes over time.
Regular check-ups and preventive screenings recommended by your PCP can catch underlying health concerns before they become serious problems.
Also, a PCP can help you understand the complex healthcare system, coordinate any necessary specialist referrals, and serve as an advocate for your health. That will allow you to navigate the whole complexity with better ease.
Ultimately, maintaining a relationship with a PCP can contribute to your long-term well-being and peace of mind.
Primary Care vs. Specialty Care
Specialty care is the service an expert physician provides you. The physicians in specialty care receive advanced training in specific medical fields such as cardiology, neurology, or orthopedics.
Specialists diagnose and treat complex or rare medical conditions. The conditions are mostly severe in nature, something that absolutely requires their expertise, and can't be substituted by primary care. Specialist physicians also provide specialized procedures and interventions.
As you can understand, if you have a serious or a very specific medical issue, something that primary care can't fix, then having a specialist is your best, and sometimes only option.
But, both sides of the care collaborate with each other. Your PCP will refer you to a specialist within your network. Your PCP will make sure your specialty care physician will be accessible to you and will advocate for you.
This collaboration between primary and specialty care is vital in ensuring a complete and efficient healthcare system, with each playing a crucial role in enhancing your overall health and quality of life.
Urgent Care vs. Primary Care
Urgent care is designed to address immediate, non-life-threatening medical issues when primary care physicians are unavailable. This mostly happens during evenings or weekends.
Urgent care offers medical care for important conditions that aren't considered medical emergencies, like minor injuries, infections, and illnesses.
For example, an insect bite will need to be immediately looked at to assess if it is an emergency or not, but this could very well be absolutely harmless. Urgent care centers do these kinds of assessments and offer medical care for these cases.
This saves time for a lot of people because if you face these kinds of issues, you will get timely care from these assessment centers and you don't have to wait at an emergency room full of people with more emergent needs.
In summary, primary care focuses on long-term health maintenance and disease prevention, while urgent care fills the gap by providing timely care for unexpected but non-critical medical concerns.
Primary Care Centers like NYCDocs usually also work as urgent care centers for your urgent needs.
Can Primary Care Physicians Prescribe Adderall or Antidepressants?
Yes, primary care physicians (PCPs) can prescribe both Adderall and antidepressants. They are trained to diagnose and manage common mental health conditions, including depression, anxiety, and ADHD.
They can assess your symptoms, discuss treatment options, and monitor your progress.
For ADHD, PCPs can prescribe medications like Adderall, Ritalin, or medicines, depending on your need and the physician's evaluation.
However, if your condition is complex or not responding well to initial treatments, your PCP may refer you to a psychiatrist or a specialist in mental health.
It's better to have open and honest communication with your PCP to determine the most appropriate treatment plan for your situation.
How can I Find the Right Primary Care Physician?
Finding the right fit for you can often be tough. We are here to help.
When you are looking for a primary care physician, you have to think about a lot of factors. These can be as simple as the distance from your home to the clinic, to more complex questions like whether you feel comfortable talking to the physician themselves. Here are some points that can help you out:
What you need

: The first thing you need to figure out is why you need the doctor. Do you have diabetes or high blood pressure you want to monitor? Do you want to vaccinate yourself properly? Do you want better preventive care? Answering these questions will help you out a lot.

Insurance

: You would need to know if your PCP is in your insurance's network. NYCDocs supports a lot of insurance providers, like Oxford Health Plans, United Healthcare, Molina Healthcare, healthfirst, healthnet, EmblemHealth, Empire, Humana, Magnacare, MetroPlus Health Plan, Medicare, and Medicaid. You need to make sure the PCP you're selecting is in the network.

Verify Credentials

: You need to check if the PCP is licensed in your state. All doctors will provide their credentials in their About pages. You can check those credentials through your state's medical board.

Locations and Office Hours

: These are obvious questions, but yes, do make sure that the PCP's location and the hours are compatible with your needs.

Interview the PCP

: You can schedule a preliminary appointment to discuss what you need, ask questions, and assess if they fit with you. You can also check if you are comfortable with the PCP, or not.

Know About the Referral Policy

: You may have specific health concerns that require a specialist's attention. You can ask them about that, and check the referral's network of specialists and how they fit into your plan.

Telehealth

: In today's digital age, consider whether the PCP offers telehealth services for remote consultations, especially if you have difficulty with in-person visits.

Support Staff

: Learn about the support staff in the PCP's office, as they play a role in your overall experience. Friendly and efficient staff can make you feel more comfortable and assist you in a lot more ways.
After deciding on all of this, evaluate the data, and finally, trust your instincts and choose a PCP with whom you feel comfortable and confident. You can check out NYCDocs if you live in Bronx. We offer one of the best primary care in New York.
What is Direct Primary Care? Should I use Direct Primary Care?
Direct Primary Care is an arrangement where you will pay a monthly or annual fee directly to your primary care physician. Direct Primary Care works without the involvement of an insurance plan or an agent. In exchange, the physician gives you a number of primary care services, sometimes with better access to their physicians.
You could use Direct Primary Care, but if you do, you should consider two major factors to think here:
Cost

: The cost of primary care actually gets higher with direct primary care. Although that does provide a lot of extra conveniences for you, the cost isn't something to be scoffed at. If the physician is around you, chances are you can save a ton of time and effort by using direct care. But, the cost is pretty high.

Insurance

: A lot of people don't want to pay money for insurance. They might try to switch to direct primary care. But, emergency visits to a hospital aren't covered by your direct primary care plan, also surgeries and invasive procedures aren't either. So, you should not think about eliminating or not having an insurance plan at all.
Your personal preference will always apply more than any other factor I can give you, but think carefully before you choose your option!
If you've read through this blog, you now have a clearer idea of the entire primary care system. Thank you for reading it!
Stay informed, stay healthy, and stay safe!