Having a primary care physician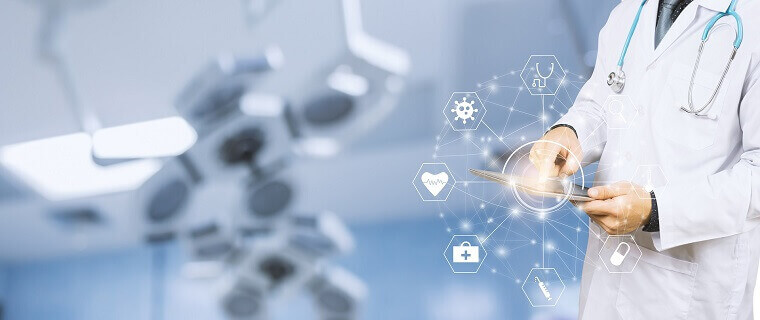 Who is a primary care physician?
A primary care provider (PCP) is a physician who regularly treats long-term patients. PCPs may visit patients for routine health examinations or to address common medical issues. A PCP is another term for a general practitioner. Your primary care physician (PCP) is your primary medical provider for non-emergency circumstances. The majority of operations are done as outpatients. If you are hospitalized for whatever reason, your primary care physician is often still engaged in your treatment.
Primary Care Physicians play a critical role in contemporary healthcare Patients who have a dedicated primary care physician who sees them regularly live longer lives and have better overall health than those who do not have such a physician. This is unsurprising, given the primary care physician's responsibility in providing what is known as continuity of care. Continuity of care means that you establish a long-term connection with your primary care physician, who coordinates your treatment with any additional specialists that may be required.
What services do primary care physicians provide?
Primary care doctors care for patients over an extended period, acting as the medical team's head. Along with preventative treatment, which includes yearly exams, blood tests, and vaccinations, primary care physicians diagnose and manage chronic and acute illnesses. A primary care physician is a patient's first point of contact for health-related problems. Among the services they offer are the following:
Examine for common chronic diseases such as cancer, hypertension, and diabetes.
Conduct yearly wellness checks, immunizations, and physical exams to monitor growth and development.
Collaborate closely with patients to improve their overall health and well-being.
Additionally, primary care doctors provide treatment in various clinical settings, including outpatient clinics, hospitals, long-term care institutions, home care, and community settings. They also promote healthy lifestyles, illness prevention, health maintenance, counseling, patient education, and weight control.
Primary care doctors are classified according to their training and experience.
All primary care physicians must successfully finish medical school and residency. Additionally, PCPs choose their primary care specialties. Internal medicine, family medicine, pediatrics, and emergency medicine are the most frequently practiced specialties. This implies that various physicians — some with somewhat different names — are eligible to serve as your primary care physician.
Here are some primary care physician examples:
Doctor of internal medicine (MD): A general internist, also referred to as this physician, usually serves adults.
Osteopathic medicine physician (DO): An osteopathic physician is similar to an internist, but they take a more holistic approach and incorporate specific chiropractic abilities. In the United States, this degree involves the same amount of education as the previous one but needs a separate certification exam. Also known as a family physician, this physician treats babies, adolescents, adults, and the elderly.
Pediatrician: Patients under the age of 21 may consult a pediatrician, a physician specializing in caring for children, including newborns and babies.
Geriatrician: This physician specializes in providing care to the elderly (people over age 65). Seniors may encounter unique health challenges or have particular health concerns, such as medication management or dementia. A physician who specializes in geriatric medicine may be beneficial.
Specific insurance plans may enable patients to name an obstetrician-gynecologist, a physician specializing in women's health, as their primary care physician.
The following are some of the advantages of having a primary care physician:
Care continuity: According to the American Academy of Family Physicians, a primary care physician is "responsible for delivering complete treatment to a patient." Routine visits with the regular doctor create a positive patient-doctor relationship. The primary care physician develops a comprehensive understanding of the patient's health over time, which helps accurately identify illnesses. To accurately identify conditions, the primary care physician creates a complete picture of the patient's health over time. Additionally, a primary care physician works with other physicians and healthcare workers to maintain a patient's specialized treatment.
Medication administration: According to a Consumer Reports study, individuals who abuse prescription medicine take an average of four. Since different doctors often prescribe other treatments, there is usually the potential for harmful effects when mixed. A primary care physician may act as a gatekeeper by keeping track of all drugs a patient is taking and noting any dose or frequency changes that may result in adverse side effects. Electronic medical record systems now utilized in physician offices can automatically indicate drug contraindications, alerting the doctor to discuss any adverse effects with the patient. The primary care physician may then suggest medication adjustments or speak with prescribing physicians to help manage the patient's drug regimen more effectively.
Time management: When a patient has developed a rapport with a primary care physician, problems between yearly checkups may often be handled promptly. While it depends on the kind and severity of the symptoms, the doctor can usually treat a patient's condition over the phone. The more acquainted the doctor is with the patient's history, the more successful they will be in determining the most appropriate therapy course. The patient recognizes the time savings that this may result in."
Preemptive action: The more educated a doctor is about your overall health, the more probable they will identify any health problems before they arise. Having a complete picture of your health allows your primary care physician to suggest tests that may assess your risk of acquiring specific illnesses, such as diabetes, heart disease, or cancer. If you are at significant risk, your primary care physician may recommend lifestyle changes that may help you decrease your risk and prevent becoming sick.
Mental health: Under the supervision of a primary care physician, comprehensive care involves monitoring a patient's behavioral health. Adults and children over the age of 12 should be screened for depression during routine primary care office visits.
How to choose a primary care physician?
Good primary care looks at the entire person's health. This includes addressing all of your issues and concerns and going beyond medicine and frequent referrals to experts. We suggest looking for a doctor that will concentrate on your requirements and help you home in on your objectives, on both a physical and emotional level.
Other factors for selecting a primary care doctor may be logistical, including the convenience of the location. Finally, you'll want to make sure you're comfortable with the doctor. While this would involve an office visit, it may be an essential step in ensuring that you get along with the doctor and feel comfortable chatting with them.